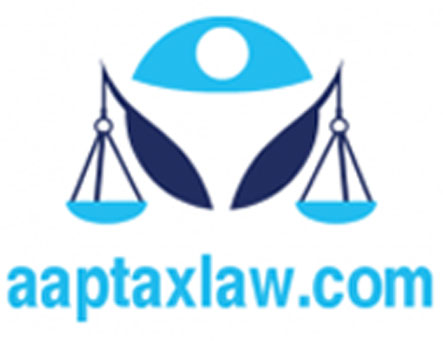 Check Traffic Challan online and Pay Challan amount. How to make e-payment of traffic fine online.
If you have violated traffic rule knowingly or unknowingly, you can check the traffic challan online and make payment. Ministry of Road Transport and Highways (MoRTH), Government of India has initiated online solution for E-challan- Digital Traffic/Transport Enforcement.
Normally the e-challan notice is sent by SMS to mobile phone of the person. The notice in physical format may also be served at the registered address. The challan status can be checked online to pay the amount. In case of non-compliance of the e-challan notice it may get forwarded to the court.
Steps to check and pay e-challan online
Step 1: Visit the Digital Traffic/Transport Enforcement Solution website i.e. http://echallan.parivahan.gov.in.
The following menu will open: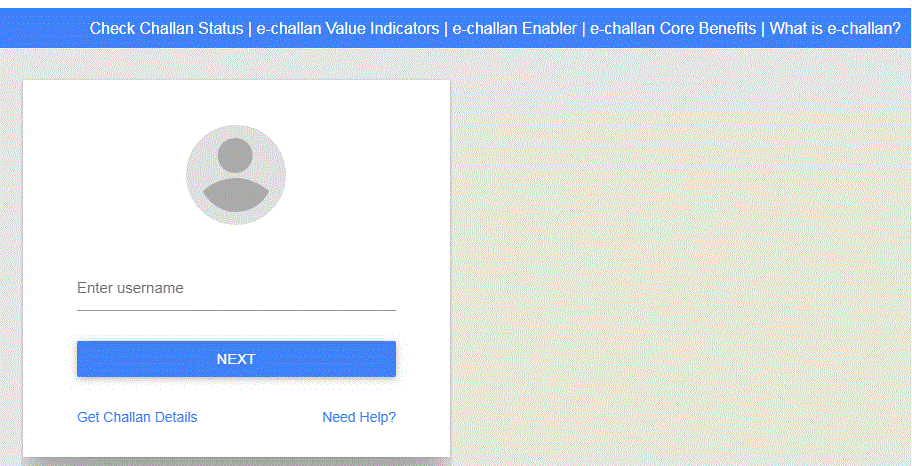 Step 2: Click on Check Challan Status at left corner
The following menu will open: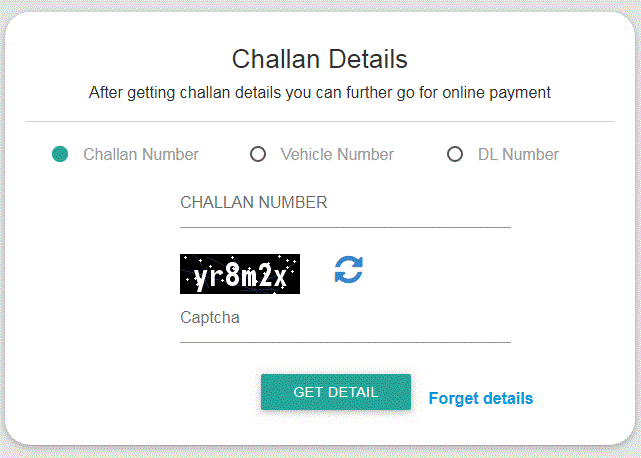 Step 3: If you have Challan No, fill it. Type Captcha letters shown in the screen
If you do not have Challan Number Chose Vehicle Number option or Driving License option
Type Captcha letters shown in the screen.
Step 4: Click on Get Detail.
If you have committed any offence, the challan will display in the challan status row.

Step 5: Now you can start online payment by clicking on Pay now option.
Step 6: Chose mode of payment i.e. credit card/debit card or Net-banking.
In case of Net Banking, select the bank name. After making payment of e-challan, you will receive "Payment Successful" message and transaction ID. Please keep the transaction ID for future reference.

How to Check Traffic Challan and Pay online through Website of Delhi Traffic Police
You can display pending notice issued by Delhi Police and pay challan amount online by using the website of Delhi Traffic police
Step 1: To Get information about traffic notice issued by Delhi Traffic Police, please open the following link.
https://delhitrafficpolice.nic.in/notice/pay-notice/
The following menu will open.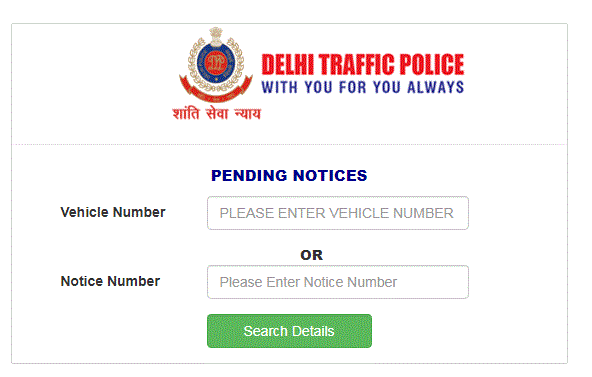 Step 2: Fill your Vehicle Number or Notice Number
Step 3: Click on Search Details
Now the Challan details will appear.
You can chose payment mode and pay the amount
Be Careful while driving
Since the amendments to the Motor Vehicle Act were passed by the Parliament, driving errors may make a huge dent in your monthly budget. The transport ministry issued a notification dated August 28, listing out all the laws that have come into effect from September 1, 2019. Drive Carefully and be safe...
2023 (c) All Rights Reserved @aaptaxlaw.com