How to Register FIR Online with Bengaluru Police. Registration of FIR through Internet in Bangalore, Karnataka. How to File complaint online with Bangalore Police. Steps for Registration of online in Karnataka.
You can register FIR online with Bengaluru Police with the system introduced In Bangalore, Karnataka to register FIR online for people who want to file First Information Report.
FIR with Bengaluru Police can be lodged through web application any time anywhere without going to police stations.
Steps to register online FIR with Bengaluru Police
New Method
Please use the new method as the old system seems not working properly.
Step 1: Visit the Website of Bengaluru Police https://bcp.karnataka.gov.in/en
Home page of the website with the following Menu will open

Step 2:
Go to the bottom of the page
The following Menu will be visible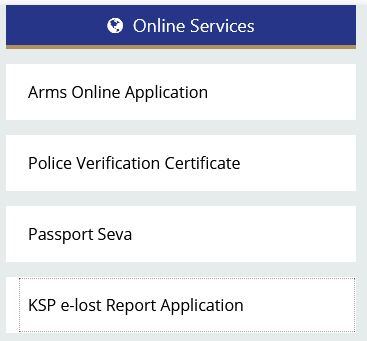 Step 3: Click on KSP e-Lost Report (app) web portal
The following Menu will open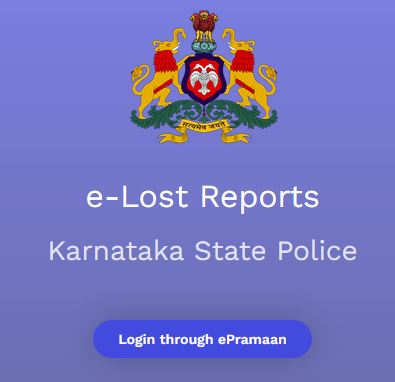 Step 3: Click on Login through ePramaan
The following Menu will open
Step 4: If you are a new user Click on New to SSO ? Create an account
The following Menu will open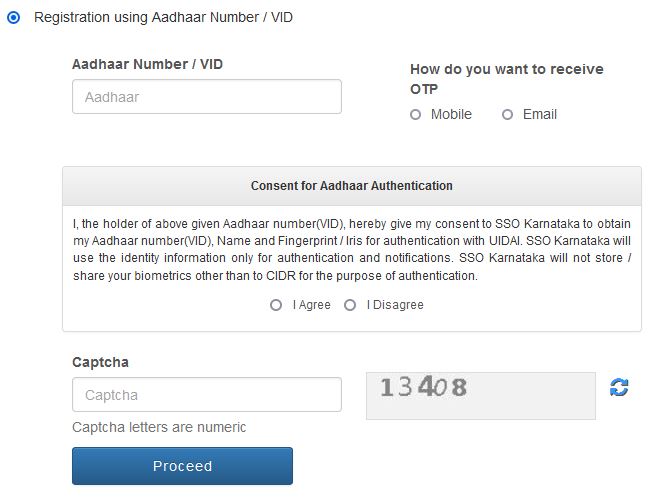 Step 5: Enter Aadhaar No.
Step 6: Enter Mobile Number or email ID to receive OTP
Step 7: Click on agree
Step 8: Enter captcha showing on the screen
Step 9: Click on Proceed
Step 10: Submit the information required and complete registration.
Step 11: Go Back to
The following Menu will open
Step 12: Enter username, Password and Captcha Code shown on the Screen.
Step 13: Click on Send Login
Step 14: Logon to the website of Bengaluru City Police and Lodge Complaint.
Please attach scanned copy of documents supporting your case.
After lodging the complaint you will receive the acknowledgement to your contact Mobile Number / Email Id.
Disclaimer: Information given here is to help and guide those who do not have knowledge about lodging complaint and searching Complaint status online. We are not responsible for any mistake or error. This is a website to provide free information and we do not charge any amount from any user. Trade marks and copy rights are of respective websites. We have tried our level best to keep maximum accuracy, however please confirm from relevant sources for maximum accuracy.
How to Register FIR online
DELHI POLICE FIR ONLINE
Delhi Police Register FIR online
FIR Search online Delhi Police
FIR Search Vehicle Theft Delhi Police
ANDHRA PRADESH POLICE
AP Police Register Complaint online
FIR Status Online Vijayawada Police
ARUNACHAL PRADESH POLICE
FIR Search Online Arunachal Pradesh
ASSAM POLICE
Assam Police file FIR Complaint online
BIHAR POLICE FIR ONLINE
Patna Bihar Police Register FIR Online
Verify FIR View Status Patna Police
Bihar Police Register FIR online
Bihar Police Get copy of FIR online
CHANDIGARH POLICE FIR ONLINE
Chandigarh Police Get FIR copy online
Chandigarh Police attested copy FIR
CHHATTISGARH POLICE
Chhattisgarh Police Register FIR Online
Chhattisgarh Police View FIR online
Chhattisgarh Case Status online
Chhattisgarh Stolen, Lost, Seized Vehicle
Chhattisgarh Police Stolen Mobile Status
GOA POLICE FIR ONLINE
GUJARAT POLICE FIR ONLINE
Gujarat Police Register FIR online
Gujarat Police get Copy of FIR online
Gandhinagar Police online FIR status
HARYANA POLICE FIR ONLINE
Haryana Police Register FIR online
Register FIR online Gurgaon, Haryana
HIMACHAL PRADESH POLICE
Himachal Pradesh Police FIR online
Himachal Police online FIR Status
JAMMU AND KASHMIR POLICE
Jammu and Kashmir Stolen Vehicle Status
JHARKHAND POLICE FIR ONLINE
Jharkhand Police Register FIR online
Jharkhand Police online FIR Status
KARNATAKA POLICE FIR ONLINE
Karnataka Police Register FIR Online
Karnataka Police Check FIR status online
Karnataka Police search stolen vehicle online
Register FIR online Bengaluru Police
Bengaluru Police Search Lost Vehicle
Mysore Police Register FIR Online
Mysore Police Lost Item FIR Online
KERALA POLICE FIR ONLINE
Kerala Police Download FIR copy online
Kerala Police Register Petition online
Kerala Police Check Petition Status online
Kochi City Police FIR Status online
MADHYA PRADESH POLICE FIR
MP Police Check FIR Status online
Indore Police FIR Status online
MAHARASHTRA POLICE FIR
Mumbai Police Register FIR online
Nagpur Police Lodge Complaint online
Nagpur Police Stolen / Missing Mobile
Nagpur Police Complaint Status online
Nagpur Police Trace your Vehicle
Pune Police file complaint online
Thane Rural Police file Complaint online
MANIPUR POLICE
Manipur Police View FIR online
MEGHALAYA POLICE
Meghalaya Police Register FIR online
Meghalaya Police View FIR online
Meghalaya Police Trace stolen vehicle
MIZORAM POLICE
Mizoram Police Online Register
NAGALAND POLICE
Nagaland Police View FIR Copy online
ODISHA POLICE
Odisha Police Register FIR online
Odisha Police View FIR copy online
PUNJAB POLICE
Amritsar Police Online FIR Lodging
Amritsar Police FIR Status online
Jalandhar Police Register FIR online
Jalandhar Police Complaint Status
Punjab Police FIR with NRI & Women Wing
RAJASTHAN POLICE FIR
Rajasthan Police Check FIR Status
SIKKIM POLICE
Sikkim Police View FIR Copy online
TAMIL NADU POLICE FIR
Register FIR Online in Tamil Nadu
Check FIR Status online Tamil Nadu
Vehicle Status Tamil Nadu Police
TELANGANA POLICE
Telangana Police Lodge Complaint online
Telangana Police Online FIR Status
Telangana Transfer case FIR Status
TRIPURA POLICE
Tripura West Police Search FIR Online
UTTAR PRADESH POLICE FIR
UP Police online FIR Status Check
UTTARAKHAND POLICE
View FIR Online Uttarakhand Police
WEST BENGAL POLICE FIR ONLINE
Kolkata Police Register FIR online
Kolkata Police Search Missing Vehicle
Purbamedinipur Police Search FIR Online
West Bengal Police Search FIR online
West Bengal Police Report Crime Online