Road Tax online Payment for all vehicles in all states through vahan.parivahan.gov.in
How to pay Motor Vehicle Tax online for vehicles in Delhi and all states in India
You can pay Motor Vehicle Tax online for your vehicle to RTO through the web portal of Vahan.parivahan.gov.in. Road tax of Taxi, Auto Rickshaw, Truck, Lorry, Container, Tractor etc can be paid online for different Regional Transport Offices in the states of Andhra Pradesh, Arunachal Pradesh, Assam, Bihar, Chhattisgarh, Goa, Gujarat, Haryana, Himachal Pradesh, Jharkhand, Karnataka, Kerala, Madhya Pradesh, Maharashtra, Manipur, Meghalaya, Mizoram, Nagaland, Odisha, Punjab, Rajasthan, Sikkim, Tamil Nadu, Telangana, Tripura, Uttar Pradesh, Uttarakhand, West Bengal and Union Territories of Andaman and Nicobar Islands, Chandigarh, Dadra & Nagar Haveli and Daman & Diu, Delhi, Jammu and Kashmir, Lakshadweep and Puducherry, Ladakh. The steps to make payment of Motor Vehicle Tax online are explained here:
Steps to pay Motor Vehicle Tax online
Step 1: Visit the Website of Ministry of Road Transport and Highways
The following Menu will open

Step 2: Click on Online Payment
The following Menu will Open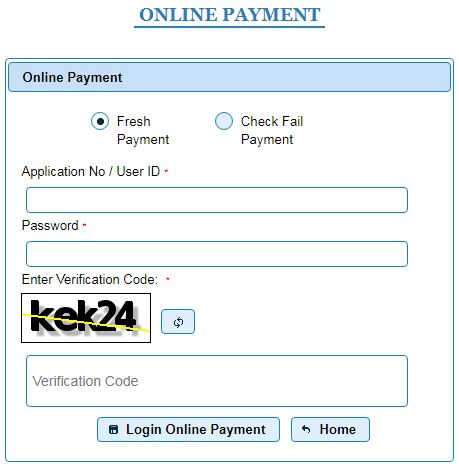 If you are not Registered with the website please register with the following Link.
Step 3: Click on Fresh Payment
Enter your Application No / User ID
Type Password
Enter Security Code Shown on the Screen
Step 4: Click on Login Online Payment
Step 5: After Logon, Click on Online Services and Select Pay Vehicle Tax
Step 6: Enter Vehicle Registration Number, Chassis Number last 5 digit
Step 7: Click on Generate OTP
Now you will receive OTP on the registered Mobile Number
Step 8: Enter OTP and Click on Submit Button
The Following Menu will appear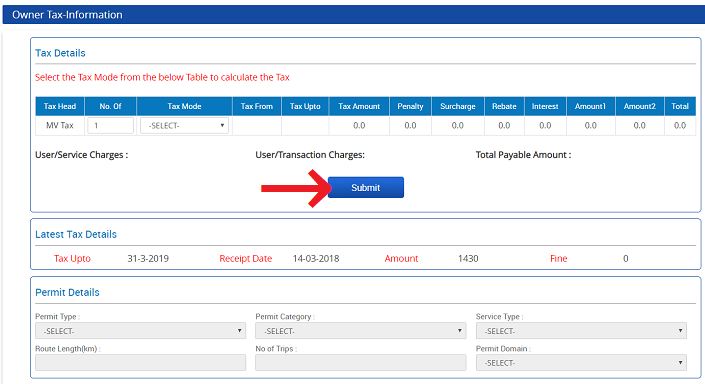 Step 9: Select Tax mode and Click on Submit
The following Menu will open
Step 10: Fill the Information if applicable
Now amount payable will be displayed according to selected tax mode
Step 11: Click on Submit
Step 12: Click on Confirm Payment
Step 13: Select Payment Gateway, Press Continue and Make Payment.
After making payment, a receipt will be generated. Please take the printout of Receipt.
Disclaimer: Information given here is to guide and help those who do not have knowledge of using online facility to Register with the Ministry of Road Transport and Highways Department and avail online facility. We are not responsible for any mistake or error or loss of amount to the user. Our website is only guiding how to use online payment facility. All payments are being done through the website of Government Department and you may contact respective department for grievances if any. This website is to provide free information to users and we do not charge any amount from any user. Trade marks and copy rights are of respective website owners.