PF apply for loan online.
Apply for Provident loan online or for withdrawal.
You can submit application online to withdraw amount from Provident Fund or take PF loan through the portal of Provident Fund Department. Steps to apply online for Loan from Provident Fund account is explained below:
Steps to file application to take loan from Provident Fund Account
Step 1: Visit the Website of of EPFO e-SEVA Portal
The following Menu will open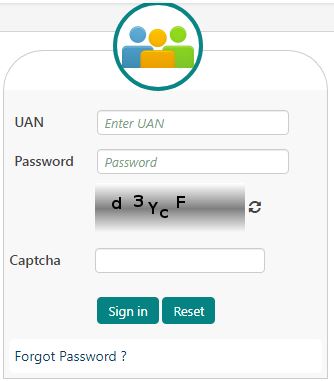 Step 2: Enter your UAN, Password and captcha code showing on Screen
Step 3: Click on Login
Step 4: Visit Online Services Menu
Step 5: From the Drop down menu select form No 31
Step 6: Enter your Bank information and click on Verify
Step 7: Check the terms and conditions
Step 8: Proceed with online claim and select the claim settlement
Step 9: Select purpose of the advance amount
Step 10: Enter the details of amount required
Step 11: Enter Address
Step 12: Upload documents asked for if any
Step 13: Click on Submit Button
Conditions for filing PF withdrawal Application online
1. The UAN (Universal Account Number) should be activated
2. Aadhaar Number must be linked and verified with UAN
3. Bank Account with IFSC should be entered
4. EPF Account must be KYC compliant
5. Mobile Number with Aadhaar should be active to receive OTP
6. In case of retirement, date of birth recorded with EPF should be accurate.
Notes
1. To withdraw money from Provident Fund to pay for home loan, the applicant should have completed 5 years continuous service.
2. Form No. 31 need to be filled up for withdrawal of money from Provident Fund.
3. Necessary documents should be attached with the application
4. The applicant may submit duly filled form with the office of Regional EPFO or with the Employer.
5. After approval of application by the EPFO the amount will be credited to the account of applicant PF member.
Disclaimer: Information given here is to guide and help those want to know the procedure to apply for loan or withdrawing money from Employees Provident online. We are not responsible for any mistake or error. This is a website providing free information and we do not charge any amount from any user for our services. Trade marks and copy rights are of respective website owners.
Guide to use online facilities
Apply Aadhar Card online, Update data
Apply for Driving License online in India
Apply for PAN Card online, Check Status
Apply for Passport online, Check Status
Check Status Aadhar, PAN, FIR, ITR etc
Check your Voter ID Card Status online
Check consumer case status onlne
Check Complaint status online NCW
File Complaint online with (NHRC)
File RTI Application form online, Pay fee
File Petition online Supreme Court
FIR Register online and get copy
Register Government Jobs online NCS