Registering Complaint online with Kerala Women Commission. How to file petition with KCW.
You can file complaints related to Cheating, Harassment of Women, Dowry Harassment, Divorce by Husband, Harassment by Husband, Suspicious Death, Property Related, Job Related, Threatening to Life, Sexual Harassment, Use of abusive language, Neighbor's nuisance, Atrocities, Against Police, Theft, beating, Nuisance of antisocial elements, to get divorce, Nuisance after drinking, alimony, economic help, path problems, Doctors negligence, Child Marriage, Rape, Harassment below 17 years, Domestic Violence, Family Problems, Harassment at work place, DNA Test, Problems of Nun etc online with Kerala Women Commission by using the website of KCW. Guide to file complaint online with Kerala Women Commission is explained below:
Steps to file Complaint online with KCW
The following menu will open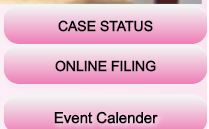 The following Menu will appear:

Step 3: Click on Enter your mobile Number
Step 4: Click on Send OTP Button
Step 5: Enter OTP received on Mobile
Now enter the necessary information
Case Type: Enter Case type from the list
Chose file: Attach supporting document if any you want to attach (PDF/Image only)
Petitioner Details
Enter Name, Age, Gender, Phone Number, Marital Status, Name of Relative, Address, District, Mobile Number, e-mail ID and Relation.
Respondent Details
Enter Name, Address, Gender and District of Respondent
Case Details
Describe your case in not more than 2500 words
Step 6: Enter Captcha code shown on the screen
Step 7: Click on Submit button
Now your Complaint with Kerala Women Commission is registered. You will get acknowledgement online.
Check Kerala Women Commission Case Status online
You can check status of case with Kerala Women Commission online by following the below mentioned steps
The following menu will open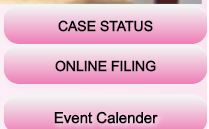 The following Menu will open

Step 3: Fill Status, Case Number, Year and Acknowledgement
Step 4: Click on Get List
Now the case list and status will be displayed on the screen
Office Address and Contact of Kerala Women Commission
E-Mail : [email protected]

Telephone No: 0471-2302590, 2300509, 2307589, 2309878
Address: Near Lourdes Church, P.M.G, Pattom P.O Thiruvananthapuram-4