Police Clearance Certificate for Passport, apply online
How to apply online for PCC for New Passport and Renewal
For Police Clearance Certificate (PCC) for passport, you can apply online through the web portal Ministry of External Affairs. PCC can be applied online by providing few information and following steps for filing application. Initially, there is no need of visiting Passport office to apply for Police Clearance Certificate. You can visit the office after applying online. Steps to apply PCC for Passport with the website of Passport Seva is explained below:
Steps to Apply Police Clearance Certificate online for Passport
Step 1: Visit the website of Passport Seva
Home page of the Website with the following menu will open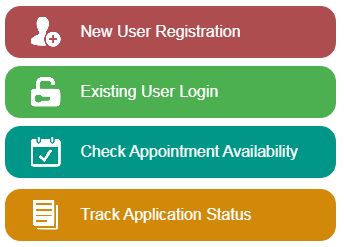 If you are not registered with the website please open the below link and follow steps for Registration.
Step 2: If you are registered with the website Click Existing User Login
The following Menu will Open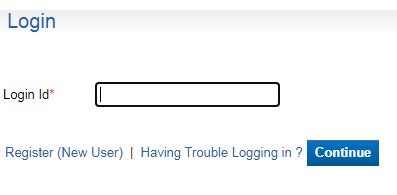 Step 3: Fill your User ID and Click on Continue, Enter Password and Logon
Step 4: Click on Apply for Police Clearance Certificate
Step 5: Fill required information in the form
Step 6: Click on Submit
Step 7: Click on Pay and Schedule Appointment link on the "View Saved/ Submitted Application" Screen.
Step 8: Pay fee online through Net Banking or Debit card
Step 9: Click on Print Application Receipt containing Application Reference No/ Appointment Number
Step 10: Visit Passport Seva Kendra (PSK) Regional Passport Office (RPO) where appointment has been booked, with Original Documents.
Now the application process for Police Verification Certificate for Passport will be over.
Disclaimer: Information given here is to help and guide those who do not have knowledge of registering with the website or filing application online. We are not responsible for any mistake or error. This is a website to provide free information and we do not charge any amount from any user. Trade marks and copy rights are of respective website owners.
Apply for Passport online and Check Status
Register user with Passport Website
Police Clearance certificate, Passport online
Register FIR online and get copy
How to file Income Tax Return online
Apply for PAN Card online and Check Status
apply for Aadhaar Card online, update data
File RTI Application form online and Pay fee
Check your Voter ID Card Status online
Apply for Driving License online in India
Register for Government Jobs online, NCS
Registration of Startup Business