Covid 19 Vaccine online Registration, How to Register online for Covid Vaccine
Steps to Register for Covid 19 Vaccine online
You can register online for covid vaccine by visiting the Government Website. The following are the steps to register for covid vaccine online:
Steps to Register online for Covid 19 Vaccine
Step 1: Visit the website for Covid Vaccine https://www.cowin.gov.in/home
The following menu will open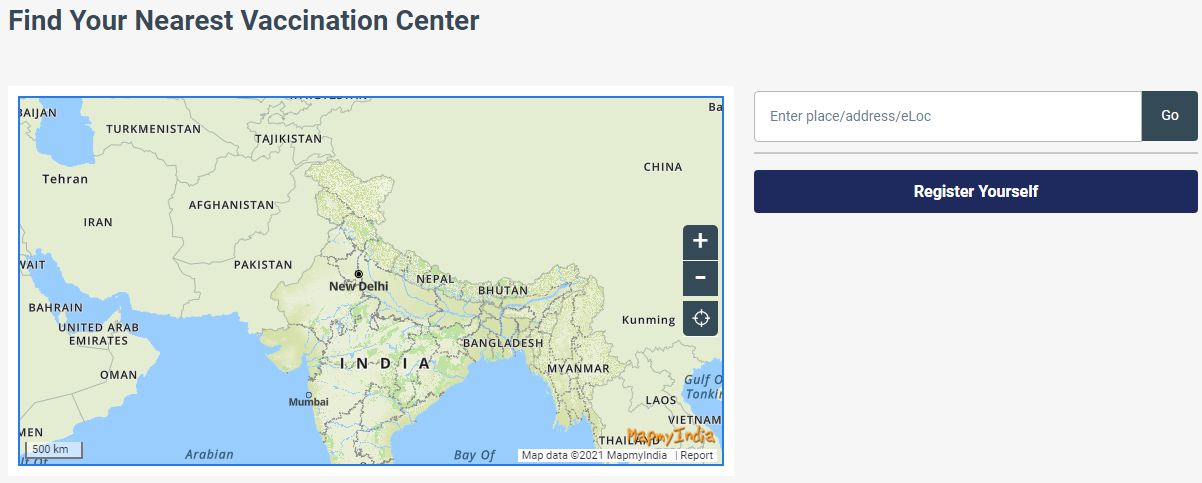 Step 2: Select your Location. You can either type your place or chose current Location. When you chose the location, list of vaccination centers will be displayed on the screen.
Step 3: Click on Go
Step 4: Click on Register Yourself
Now the following Menu will open
You can either use Mobile OTP to logon or sign in by using Aarogya Setu
Step 5: Enter your Mobile No
Step 6: Click on Get OTP
Step 7: Enter OTP
Now the following Menu will open

Step 8: Fill the Required information
Photo ID: Select Type of Photo ID from the List
(Aadhaar Card, Driving Licence, PAN Card, Passport, Pension Book)
ID Card Number: Fill No of ID Card
Name as in the ID Card: Fill your name as in the ID Card
Gender: Select Male, Female or Others from the List
Year of Birth : Fill year of birth in the ID Card in (YYYY) Format
Step 9: Click on Register
Follow the Process and Complete it. Now you will be registered for vaccination. After your request have been processed, you will get your date, Place and time of Vaccination on your mobile number.
Disclaimer: We do not collect any information from the visitors of this website. Articles published here are only for information and guidance and not for any commercial purpose. We have tried our level best to keep maximum accuracy, however please confirm from relevant sources for more accuracy. Trade mark and copy rights are of respective owners of website.