How to Check Voter ID status online? How to find your name on electoral list? Steps to track your name on electoral list in all Indian States.
You can easily check status of your Voter ID online by using the electoral search portal. To view status of your voter ID you have to follow few simple steps. You can search for your name in the electoral list on National Voters Services Portal.
Steps to Search your Name on Voters List in India
The following following menu will open horizontally. It is displayed here vertically for convenience.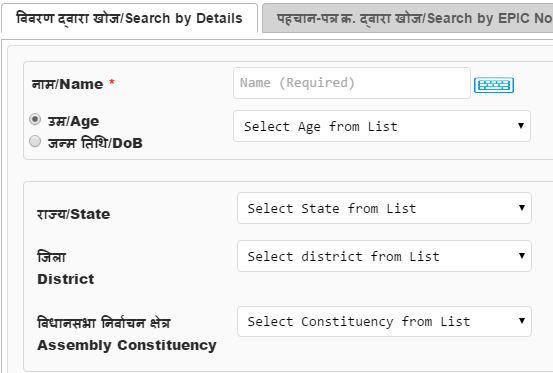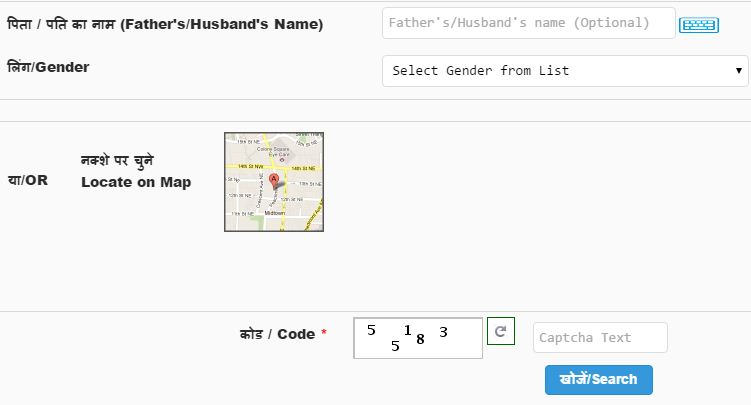 Step 2 : Enter necessary information
Name : Enter your name
Age : Enter Your age
DOB : Enter date of Birth if you chose for this potion.
State : Select your state from the list
District : Select your district from the list or locate from Map
Assembly Constituency : Select your constituency
Father / Husband Name : Enter name of father or Husband
Gender : Select Gender from the list (Male, Female, Others)
Code : Enter code shown on the screen
Step 3 : Hit on Search Button
Now your Voter ID Card details is displayed on the screen. If you want to know more details Hit on View Details option.
The following information will be displayed
- State
- Name
- Gender
- EPIC No.
- Father / Husband Name
- Part No
- Part Name
- Serial No
- Polling date (If Scheduled)
- Last updated on
If you want to Print your voter Information Hit on Print Voter Information option.
Shifting, Correction, Modification in Voter ID
- To apply for shifting to a different Assembly constituency Hit on Form 6
- To apply for shifting to a different Assembly constituency (only for overseas elector) Hit on Form 6A
- To Raise objection for inclusion of this entry or apply for deletion from electoral roll hit on Form 7
- To apply for corrections in electoral roll entry Hit on Form 8
- To apply for shifting within Assembly Constituency Hit on Form 8A