Trace Vehicle Online with Nagpur Police. Track your stolen vehicle status through website of Nagpur Police, Maharashtra.
You can trace your stolen vehicle online by using the website of Nagpur Police.
Stolen Vehicles can be traced with the help of web application of Nagpur Police any time anywhere without going to police stations.
Steps to Trace Stolen Vehicle online - Nagpur Police
Step 1 : Hit on the link to Visit the Website of Nagpur Police. The following menu will open.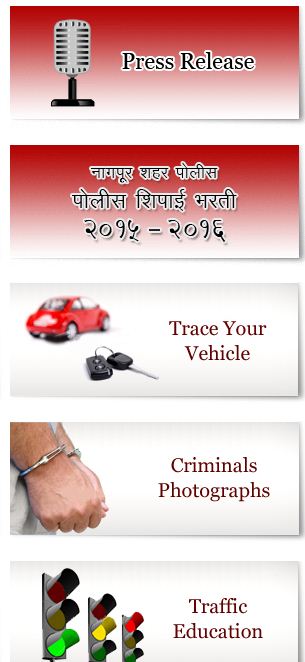 Step 2 : Hit on Trace Your Vehicle Button. The following Menu will be opened.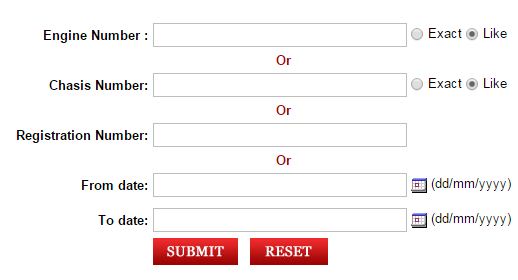 Step 3 : Fill the information asked for in the menu.
Engine Number : Enter Engine Number of your vehicle (If you know exact Engine Number Tick on Exact Else Tick on Like)
OR
Chassis Number : Enter Chassis Number of your vehicle (If you know exact Chassis Number Tick on Exact Else Tick on Like)
OR
Registration Number : Enter Registration Number of your vehicle
OR
From Date : Enter date from which you want to search
To Date : Enter date to which you want to search
Step 4 : Hit on Submit Button
Now status of your Vehicle will be displayed on the screen with the help of Nagpur Police Website